System
Maximum living and working comfort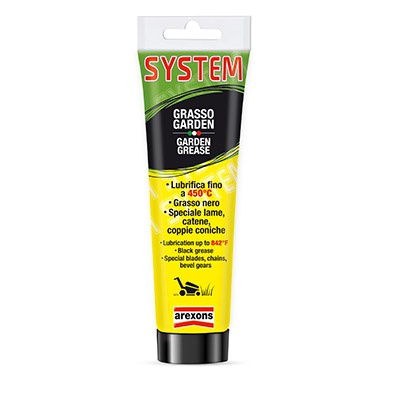 Description:
Lubricant based on complex lithium enriched with molybdenum bisulphide and graphite, with antioxidant, anti-rust and E.P. (extreme pressures) additives. For joints, articulated arms, toothed crowns, bevel gears and homokinetic joints. Reduces friction and wear of materials and protects them during periods of non-use. In a fluid phase, resists temperatures from -68°F to +320°F. At higher temperatures, the present solid lubricants,
however, provide protection against seizure (up to +842°F). Resistant to washout and allows longer maintenance intervals.
Product information
Image
Product code/name
EAN
PCS

9805

-

Grasso garden 100ml

800256598050
12
Ask the Experts
Service available only for Italian and Spanish market

L. Altieri
To get any kind of information on which product.