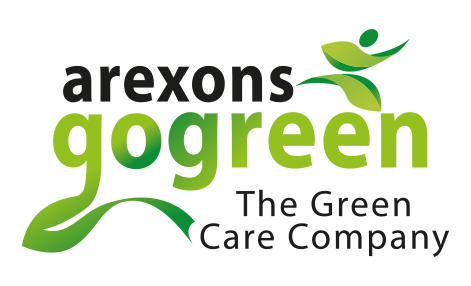 The path towards sustainability requires the joint commitment of each of us: it is with this awareness that Arexons, an Italian company that has been a leader in DIY products as well as industry and car care and maintenance for almost 100 years, kicks off the AREXONS GO GREEN - The Green Care Company campaign. Underlying the project is an ambitious roadmap that aims at an equally significant and already well-defined goal: get to 2025, the year of the company's 100th anniversary, with tangible results and returns in terms of sustainability. Being more socially responsible, in Arexons' vision, is indeed a prerequisite for the company of tomorrow, but starting today: besides being a reputation edge and an additional innovation spur, it is a promise of trust, which triggers a new type of relationship in which the individual - and not the consumer - is pivotal. Similarly, each and every person is called to play a more responsible and active role. It is precisely up to the single individual to choose whether to buy a product based on its level of sustainability, thereby steering companies towards change. In this scenario, Arexons has already tangibly set out on its path towards greener production: the challenge is to take care not only of objects, as the company has been doing for decades through its products, but also of people and the environment. The goals and targets set for 2025 can be gathered in four main macro-areas.
More sustainable components
Arexons' formulations are continuously updated and renewed, with the right mix of tradition and research, and an ever-increasing focus on sustainability. For example, the oily part of Svitol, the multi-purpose lubricant synonymous with its category in Italy, has been composed of 90% natural ester for several years now, whereas the products of our main competitors still contain mineral oil. But there is more than that: most Arexons brand car waxes contain carnauba wax of natural origin, while the Windshield Cleaner line is based on alcohol from bio-fermentation.
As early as 2021, the Cernusco sul Naviglio-based company had already planned to convert some of its single-use packaging, with a view to replacing plastic with more sustainable materials (e.g. metal, glass, recycled plastic, etc.). In detail, in April 2021, production of some Arexons and Fulcron branded products in 50% post-consumer recycled plastic cans began; the same material will soon be used for other formats.
Raising awareness of customers and employees
The "Go Green" programme, involving all employees and aimed at collecting and stimulating all those initiatives to improve the company's sustainability profile, has been launched in-house. Looking outwards, on the other hand, Arexons will aim throughout the year to actively involve its public in the journey towards sustainability through environmental protection initiatives in the country, which will soon be launched.
2727 solar panels in Cernusco.
In 2009, they were installed:
1,527 solar panels were installed, that supply 350,000 kWh per year for Arexons' production and work activities.
Another 1,200 panels cover the company car park and provide an additional 280,000 kWh per year, allowing Arexons to meet 35% of its annual energy requirement, reducing the CO2 emission in the atmosphere by 360 tonnes/year.
Since 2017, Arexons has been using 100% energy from certified renewable sources.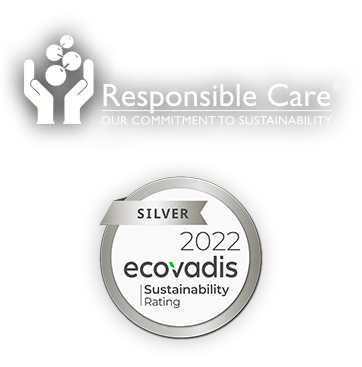 Responsible Care, a history of excellence.
Arexons is also a member of "Responsible Care", the voluntary programme that promotes Sustainable Development of the global Chemical Industry, according to values and behaviour with a focus on Safety, Health and the Environment, within the more general context of Corporate Social Responsibility.

The "Responsible Care" initiative was launched in Canada in 1984 by CCPA (Canadian Chemical Producers Association) and then adopted in 1988 by ACC (American Chemistry Council). The following year, the Programme was launched in Europe by CEFIC (European Chemical Industry Council).

Currently, the "Responsible Care" Programme brings together over 10,000 chemical companies, in more than 60 countries worldwide. The programmes change from country to country, adapting to different cultures and socio-economic contexts, but share fundamental features, defined by the ICCA (International Council of Chemical Associations), which plays a role of promotion, assistance and harmonisation in relation to:
 
adherence to guiding principles established at national level, and adhered to by the companies
drafting of practical guides, manuals and other multimedia means and the organisation of training workshops
definition of indicators, used to measure improvements in performance
continuous communication process on Health Safety and Environment (HSE) topics, inside and outside the company
use of the "Responsible Care" logo
sharing corporate best practices, through technical committees and workgroups
encouraging companies to participate effectively in the programme
the programme implementation verification system
In Italy, the "Responsible Care" Programme, started in 1992 and managed by Federchimica, consists of about 170 large, medium and small, Italian and foreign companies. Arexons is proud to be part of the programme, which it follows with commitment and determination.
CURA GAS&POWER, Twenty years of experience at the service of companies.
Set up in 2012 by C.U.Ra Consorzio, supporting companies in choosing the best energy solutions in terms of supplies as well as to reduce energy costs through energy efficiency measures.
To achieve and maintain high health and quality standards, Arexons S.p.A. implements and complies with the main international Bureau Veritas certifications.