System
Maximum living and working comfort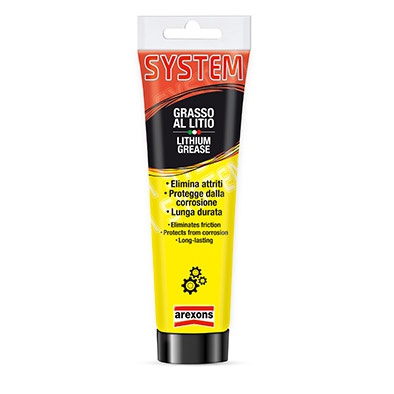 Description:
A general lubricant for mechanical parts operating between -25°C and +120°C, with a drop point of +180°C. It does not run, form rubbery residues, it does not oxidise, and it remains unaltered over time. For hinges, guides, flap hinges, gears, shutters, locks and all uses that do not require specific lubricant. Fresh and salt-water-resistant.
Product information
Image
Product code/name
EAN
PCS

9806

-

Grasso al litio 100 ml

8002565098067
12
Ask the Experts
Service available only for Italian and Spanish market

L. Altieri
To get any kind of information on which product.