System
Maximum living and working comfort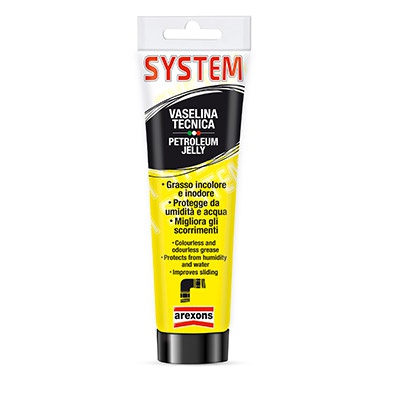 Description:
To lubricate equipment and machine tools, transmissions, hinges, screw caps, locks, shutters and, generally, for technical, hobbyist and household uses. With unalterable, pure, white technical Vaseline base. It does not oxidise, harden, yellow or stain. It reduces friction and avoids the blockage of mechanical movements. To lubricate locks, hinges, screw caps, shutter guides and, in general, for hobbyist, technical and household uses. It protects metals against corrosion. It keeps rubber parts in excellent conditions.
Product information
Image
Product code/name
EAN
PCS

5000

-

Vaselina filante tecnica 100 ml

8002565050003
12
Ask the Experts
Service available only for Italian and Spanish market

L. Altieri
To get any kind of information on which product.