Professional Additives
Get your car back as new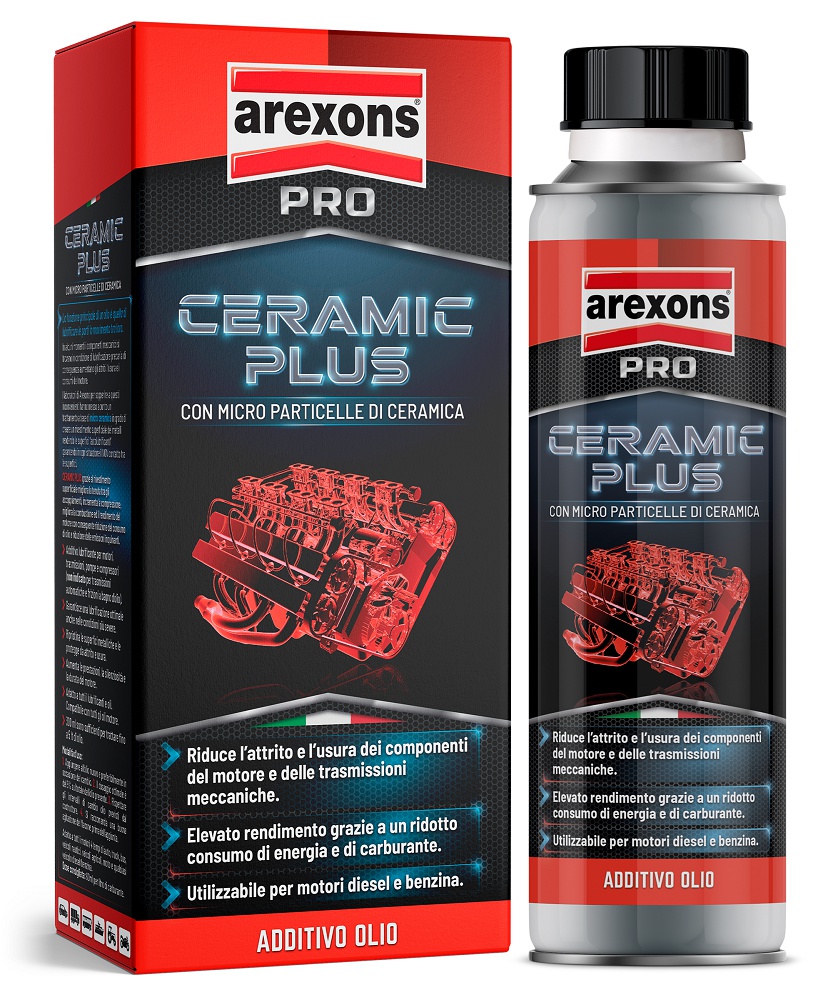 Description:
The main function of an oil is to lubricate interconnected moving parts. At certain times the mechanical components are in a precarious lubrication condition such as: start-up, high temperatures and used oil and load changes In these moments the metal-metal contact
increases, generating strong friction and consequent wear of mechanical parts. CERAMIC PLUS is able to create a surface coating of metals, making the surfaces "self-lubricating" and guaranteeing NO contact between surfaces The surface coating improves the seal between couplings, increases compression, improves combustion and engine efficiency with consequent
reduction of oil consumption and reduction of polluting emissions.
Product information
Image
Product code/name
EAN
PCS

9887

-

CERAMIC PLUS

8002565098876
12