Tornado - EXTREME PLASTIC RESTORER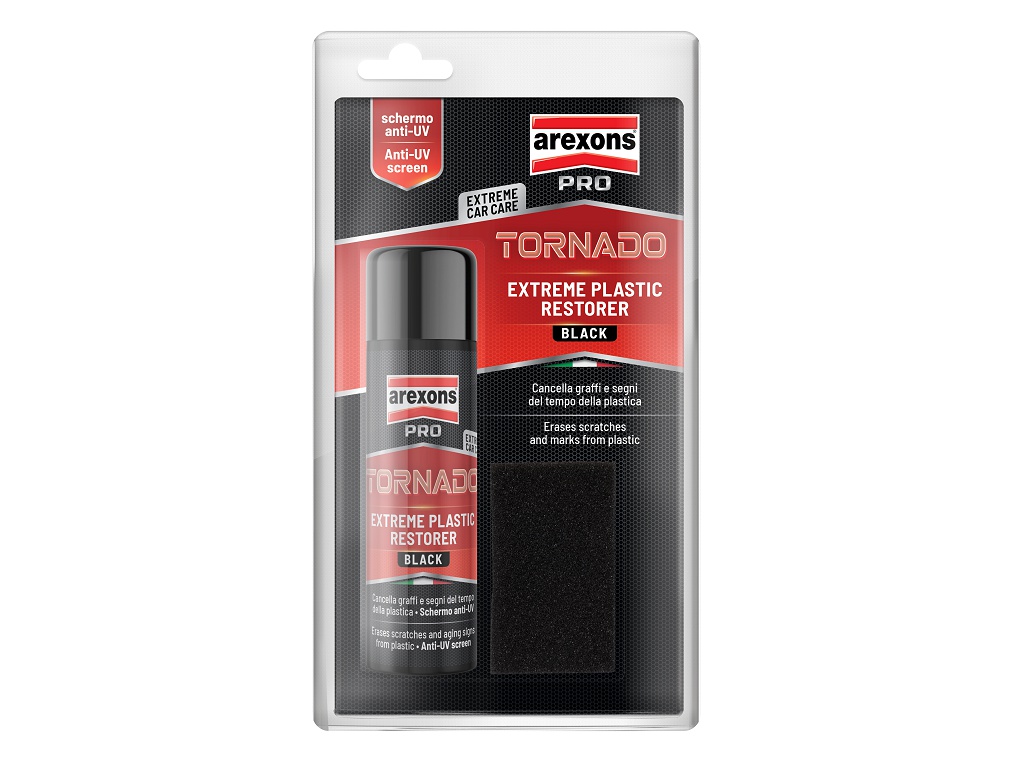 Description:
EXTREME PLASTIC RESTORER

Erases scratches and marks from plastic

TORNADO is the specific product for renewing, recolouring and maintaining bumpers, fascias,
masks and all plastic parts of cars, motorbikes, campers, etc. over time. Protects and saves
plastic parts from ageing and discolouration due to the combined action of UV rays and pollution.
It also recolours and renews bumper and fascia surfaces marked and scratched by minor
impacts during parking manoeuvres. The product is also particularly suitable for hard suitcases,
motorbike bags and in general for all hard plastic surfaces with an embossed (orange peel)
finish.

RENEWING EFFECT *****

BODYWORK CONDITION:
Bumpers to be renewed DIRECTIONS FOR USE: Shake the bottle well before use. Moisten the sponge with the product and spread evenly, in horizontal movements on clean, dry parts free of all traces of silicone. Repeat the procedure if necessary.
Any overflow of the product must be removed before drying, using a cloth moistened with
water or alcohol. Wash the sponge well after use.
Product information
Image
Product code/name
EAN
PCS

8088

-

Tornado - EXTREME PLASTIC RESTORER

8002565080888
12