Blizzard - DASHBOARD SHINE & CLEAN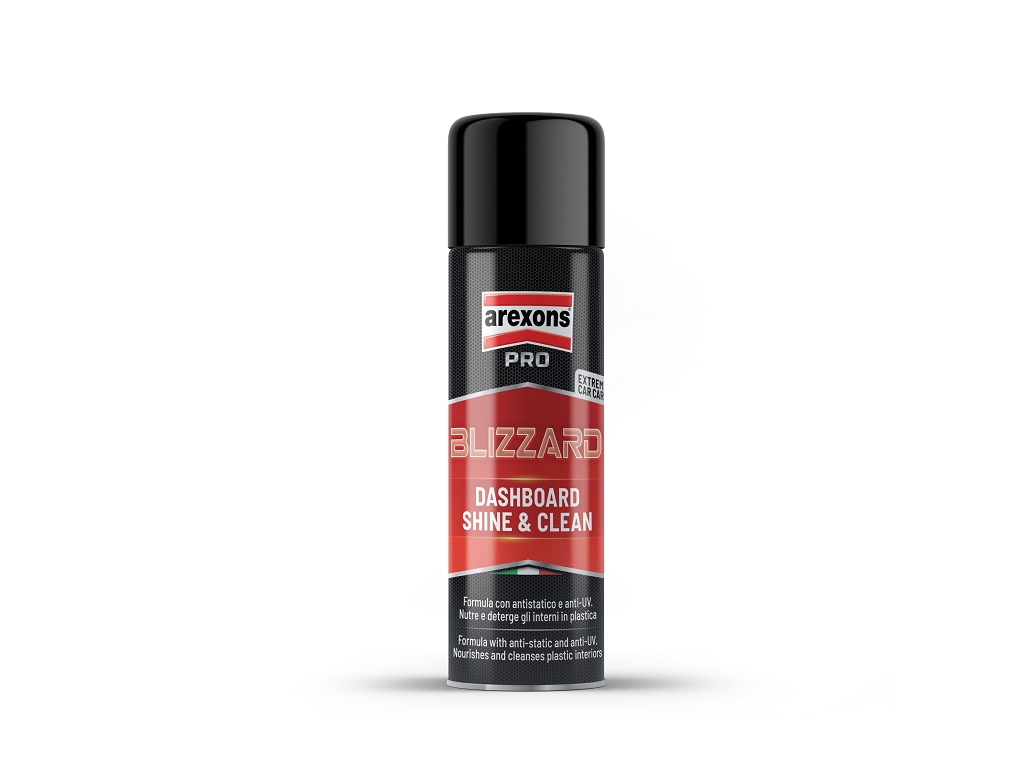 Description:
DASHBOARD SHINE & CLEAN

Formula with anti-static and anti-UV. Nourishes and cleanses plastic interiors

BLIZZARD renews, protects and cleans dashboards and all plastic, leather, imitation
leather and rubber surfaces. It renews the treated area by enhancing the original
colour, making it smooth and silky to the touch. Thanks to its antistatic power, it
draws dust away and slows its re-deposition on surfaces. Additivated with an 'anti-UV'
molecule, it prevents cracking and ageing caused by the sun's rays.
DIRECTIONS FOR USE: Shake the can thoroughly before use. Holding the canister
vertically, spray at a distance of 15-20 cm. Spread with a clean, dry cloth. To treat the
pushbutton panels, apply on a cloth and not directly.
DO NOT APPLY ON THE STEERING WHEEL AND DRIVING INSTRUMENTS. TO CLEAN LCD
DISPLAYS READ THE INSTRUCTIONS PROVIDED BY THE MANUFACTURER.
Product information
Image
Product code/name
EAN
PCS

8095

-

Blizzard - DASHBOARD SHINE & CLEAN

8002565080956
12