Supernova - LEATHER CLEANER & CONDITIONER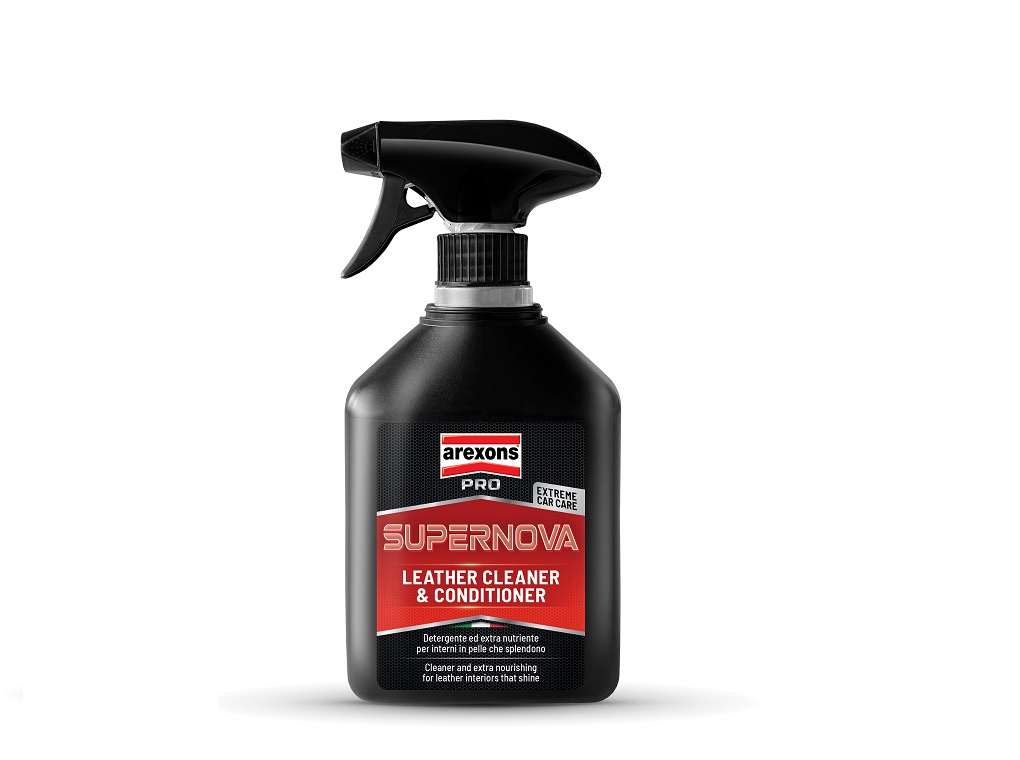 Description:
LEATHER CLEANER & CONDITIONER

Cleaner and extra nourishing for leather interiors that shine

SUPERNOVA is an innovative extra-nourishing cleanser with a 3-in-1 formula that gently cleanses, polishes and protects the car's leather interior. It enhances the original colour while giving softness to leather marked by time. It cleans by removing blackening and dirt, polishes
by making treated surfaces shine, and protects against micro-scratches, wear and tear and UV rays.

DIRECTIONS FOR USE: Remove coarse dirt with a dry cloth or vacuum cleaner beforehand. Spray the product onto a clean cloth and spread it evenly over the entire surface to be treated with circular movements and light pressure. Allow to dry. No rinsing required.
DO NOT WORK ON HOT SURFACES, DO NOT EXPOSE THE CAR TO THE SUN IMMEDIATELY AFTER APPLICATION OF THE PRODUCT.
Product information
Image
Product code/name
EAN
PCS

8093

-

Supernova - LEATHER CLEANER & CONDITIONER

8002565080932
12