Professional Additives
Get your car back as new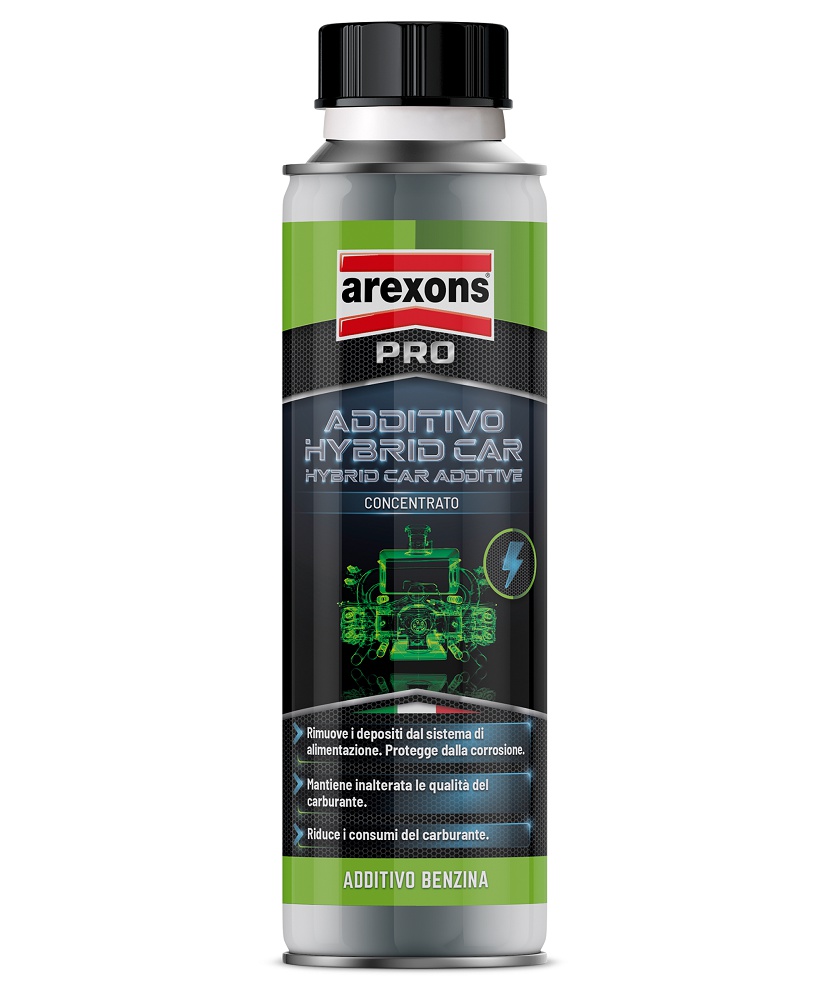 Description:
An additive formulated specifically for hybrid and bi-fuel traction vehicles. The modern engines
of hybrid cars are based on continuously switching between petrol and electric engine. The
petrol engine is started up repeatedly and often cold. This causes continuous stress and additional work for the supply system, generating greater residue and build-up. The new
Arexons additive for hybrid engines offers many advantages: • the removal of deposits and build-up from the system and greater protection against corrosion • stabilisation of the fuel and protection against ageing and oxidation • reduced wear of the engine and consumption • maintenance of the engine's original performance • reduced emissions of harmful and polluting substances.
Product information
Image
Product code/name
EAN
PCS

9866

-

HYBRID CAR

8002565098661
12