Clothes and Sponges
Get your car back as new
Wizzy Upholstery Stain Remover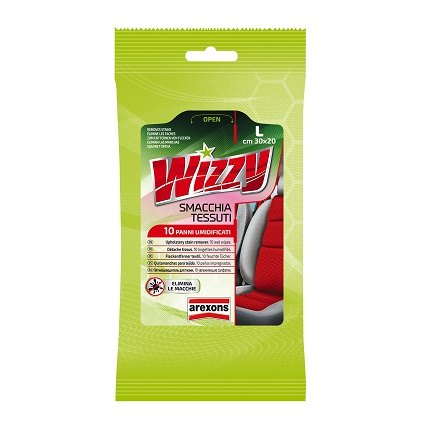 Description:
10 moist towels. These moist towels remove old and new stains from upholstered seats. Rub the towel directly on the stain, let dry. Repeat if necessary. Impregnating agent: EEC regulation No. 648/2004. List of components and component classes: less than 5% phosphates and non-ionic surfactant.
Product information
Image
Product code/name
EAN
PCS

1939

-

Wizzy smacchia tessuti 10 panni

8002565019390
12
Ask the Experts
Service available only for Italian and Spanish market

L. Altieri
To get any kind of information on which product.