Clothes and Sponges
Get your car back as new
WASH YOUR CAR WITHOUT WATER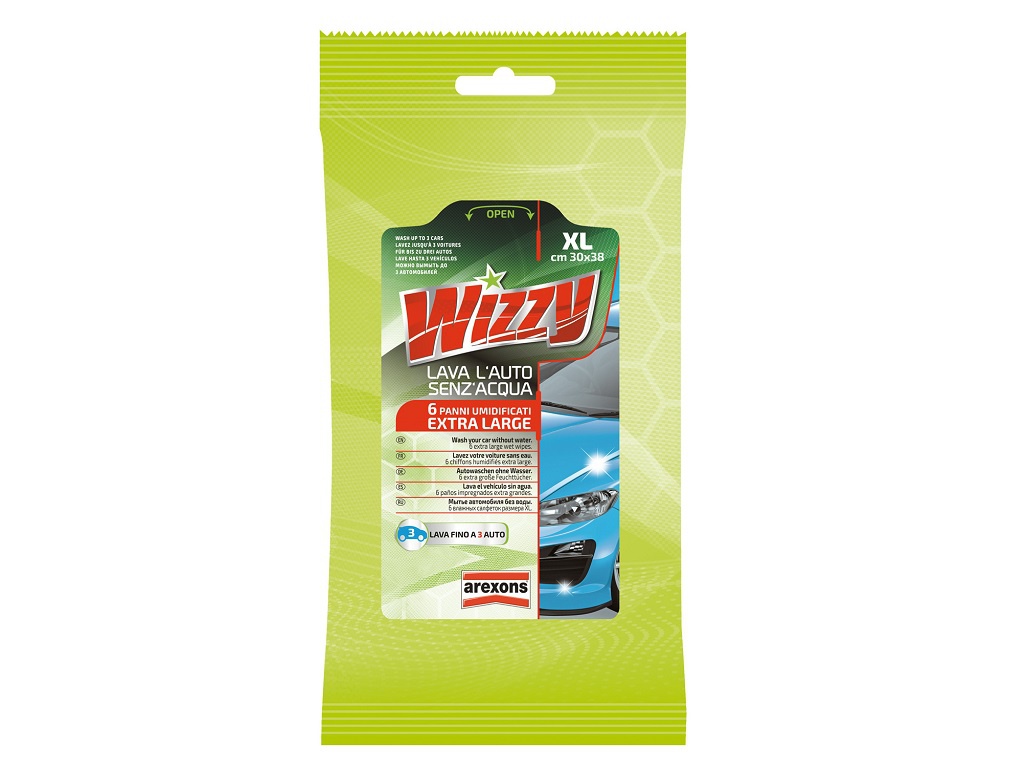 Description:
6 XL wet wipes to wash your wash without water, suitable for the bodywork, windows, dashboard,
molding, number plates, etc. EXTRA LARGE format. Wash up to 3 medium-sized vehicles.
Ready for use, soaked with specific Arexons active formulations. They add Brightness and restore the colour; for light dirt. In practical packs that can be conveniently stored in the dashboard
and used when necessary, for a perfect car at all times.
Product information
Image
Product code/name
EAN
PCS

1989

-

WASH YOUR CAR WITHOUT WATER

8002565019895
12