Clothes and Sponges
Get your car back as new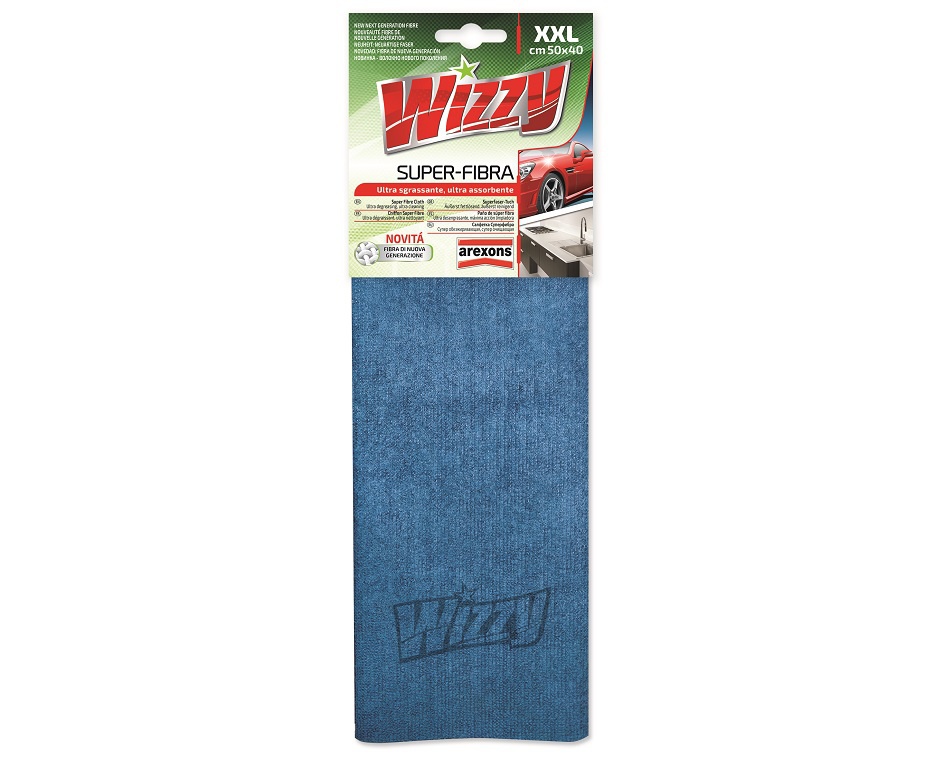 Description:
Ultra degreasing Ultra Absorbent. New generation fibre with polyurethane coating. Strong degreasing action. Absorbs better than microfibre.
Long-lasting cloth. Washable up to 60°C. Ideal to thoroughly clean and degrease every surface in the house: steel sinks, laminates, tops, shower cubicles,
mirrors, tiles, lacquered glass and furniture. Recommended for thoroughly cleaning and drying all shiny surfaces such as chrome-plated parts and car
windscreens. The innovative Arexons cloth is made of next generation fibre with a powerful degreasing action to thoroughly remove any traces of dirt,
grease and fingerprints. The new generation of microfibre guarantees excellent cleaning and actively absorbs and retains liquids within its fibrous structure
thanks to its polyurethane coating.Does not leave lint. Does not leave streaks.
Product information
Image
Product code/name
EAN
PCS

1998

-

WIZZY SUPER FIBRE CLOTH

8002565019987
12