Clothes and Sponges
Get your car back as new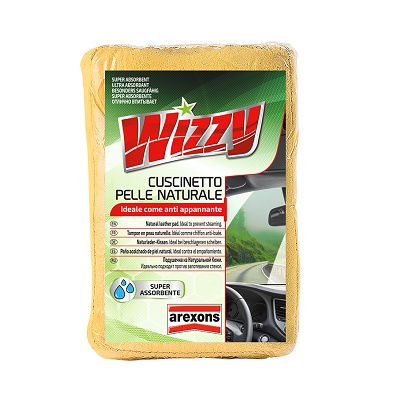 Description:
Wizzy Pad is lined with chamois leather. When used dry, it is perfect for defogging the windshield Effective on any surface, it quickly dries windows, mirrors, plastic parts without streaking.
Product information
Image
Product code/name
EAN
PCS

1619

-

Wizzy cuscinetto in pelle naturale 1 cuscinetto

8002565016191
12
Ask the Experts
Service available only for Italian and Spanish market

L. Altieri
To get any kind of information on which product.