Waterfall - FOAM LIMESCALE REMOVER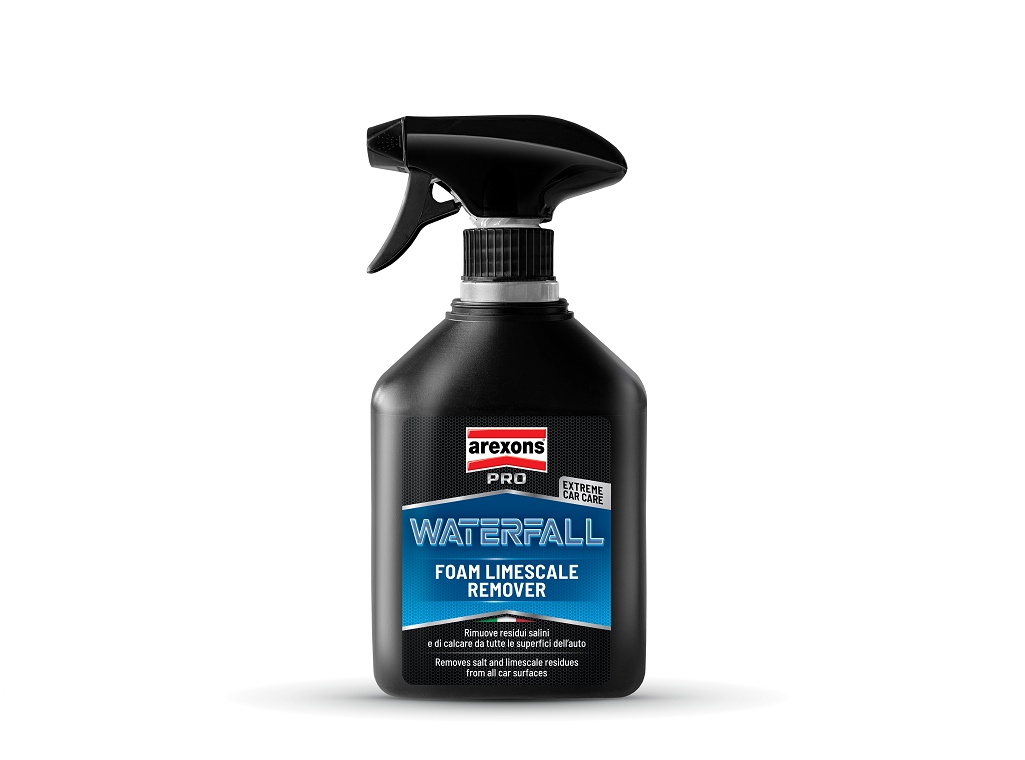 Description:
FOAM LIMESCALE REMOVER

Removes salt and limescale residues from all car surfaces

WATERFALL is an acidic pre-wash decontaminant specifically formulated for the safe removal of limescale stains from bodywork and glass. It also effectively removes surface oxidation, salt residues, saltpetre, rust.
DIRECTIONS FOR USE: Remove the cap from the bottle and screw the supplied spray nozzle on tightly.
At the end of the application, unscrew the spray nozzle and close the bottle tightly with the cap to ensure a child-safe closure. Remove coarse dirt beforehand.
Dispense the product on small areas. Leave for a few minutes then rinse. Repeat the treatment if necessary.

DO NOT WORK ON HOT SURFACES, COOL THEM WITH WATER IF NECESSARY.
Product information
Image
Product code/name
EAN
PCS

8092

-

Waterfall - FOAM LIMESCALE REMOVER

8002565080925
12