Tzunami - BUG & GRIME REMOVER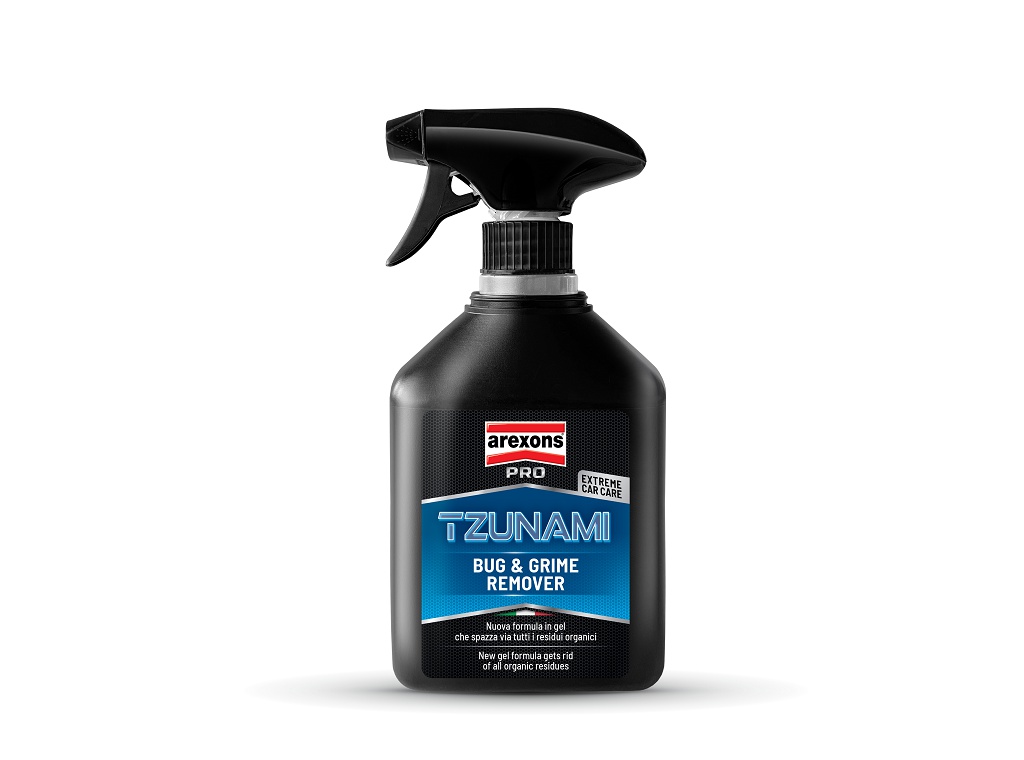 Description:
BUG & GRIME REMOVER

New gel formula gets rid of all organic residues

TZUNAMI is an indispensable product in the pre-wash phase for the removal of light and
diffused deposits of dirt, insects, gnats, resin and stains from all car surfaces.
Its gel formula allows effective use even on vertical surfaces.
DIRECTIONS FOR USE: Spray the product onto the surface to be treated. Leave for about one
minute, then wipe off with a soft cloth. Rinse.
IMPORTANT: IN CASE OF STUBBORN DIRT, REPEAT THE OPERATION. DO NOT LEAVE ANY PRODUCT RESIDUE ON THE BODYWORK. DO NOT APPLY IN THE SUN OR ON HOT SURFACES.
Product information
Image
Product code/name
EAN
PCS

8090

-

Tzunami - BUG & GRIME REMOVER

8002565080901
12