Liquid Seals
Maximum living and working comfort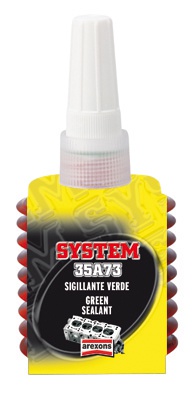 Description:
Anaerobic seal, it polymerises in the absence of air in approximately 45 minutes. It replaces pre-formed seals for flat parts. It creates an elastic film. Allows easy disassembly of the parts. Extra thin layers can be obtained. Oil, petrol and coolant resistant. Working temperature: between -55°C and +150°C.
Product information
Image
Product code/name
EAN
PCS

0090

-

Sigillante Verde - 100 ml

8002565000909
12
Ask the Experts
Service available only for Italian and Spanish market

L. Altieri
To get any kind of information on which product.