Clothes and Sponges
Get your car back as new
Wizzy 4 100% Microfibre Cloths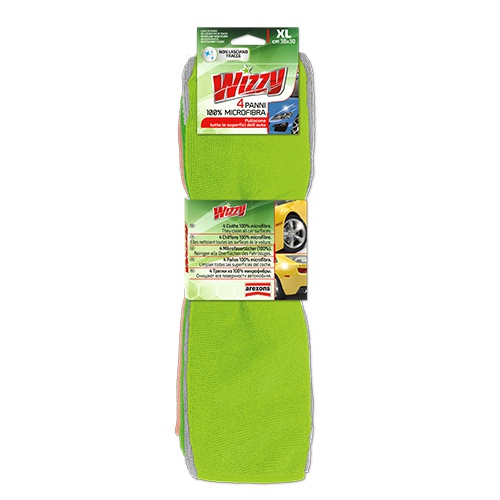 Description:
Ideal kit for cleaning all car surfaces (plastic, textiles, leather, carpeting, metal, etc.).
Using the cloth dampened with water renders it extraordinarily effective against all types of dirt. Using the cloth dry will remove dust, which is attracted to it by the electrostatic charge.
Product information
Image
Product code/name
EAN
PCS

1988

-

4 Panni 100% Microfibra

8002565019888
12
Ask the Experts
Service available only for Italian and Spanish market

L. Altieri
To get any kind of information on which product.