Volcano - CERAMIC SCRATCH RESET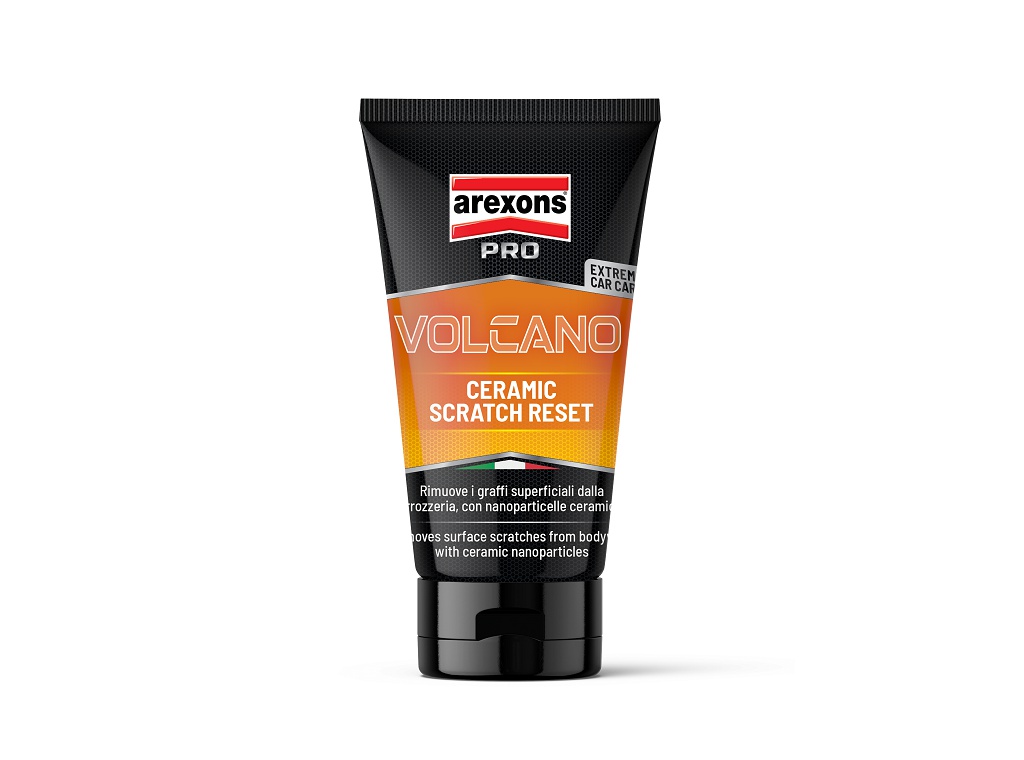 Description:
CERAMIC SCRATCH RESET

Removes surface scratches from bodywork with ceramic nanoparticles

VOLCANO, thanks to its innovative formulation and the special use of ceramic nanoparticles,
allows surface scratches to be removed and deep scratches to be alleviated exclusively
on painted car surfaces, without any risk of scratching the shiny or metallic finish of
the bodywork. Ideal for removing paint and rubber residues caused by bumps or rubbing
against other surfaces. Ceramic nanoparticles provide greater protection and longer
treatment life. In addition, the new formula adds a polishing effect on the bodywork.
DIRECTIONS FOR USE: Remove soil and dirt from the scratched areas. Pour a small amount
of product onto a cotton swab. Apply the product to the surface to be treated with circular
movements, applying more or less pressure depending on the type of scratch. Remove the
product with a cotton cloth, without waiting for this to dry.

WARNINGS: DO NOT APPLY TO RUBBER PARTS. DO NOT USE IN THE SUN OR ON HOT PLASTIC. DO NOT USE ON PAINTS WITH A MATTE FINISH.
Product information
Image
Product code/name
EAN
PCS

8109

-

Volcano - CERAMIC SCRATCH RESET

8002565081090
12