Clothes and Sponges
Get your car back as new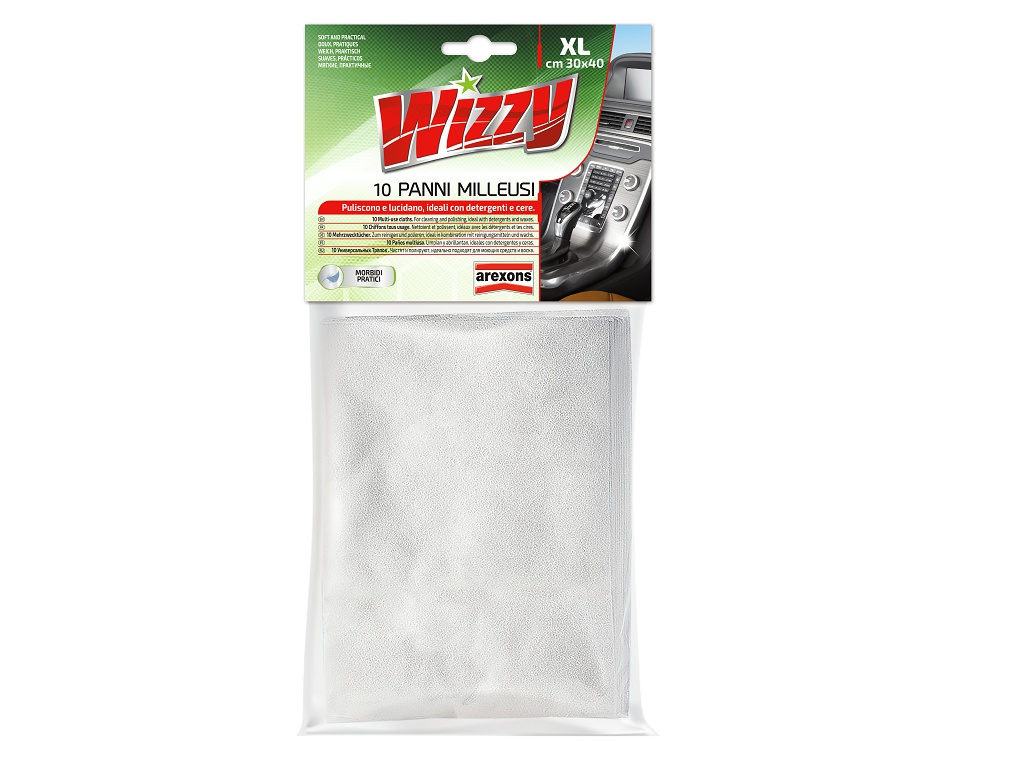 Description:
Cleans and polishes all car surfaces. Ideal with detergents from the Arexons range.
Ideal for use with dashboard polishes, waxes and polishing agents
Product information
Image
Product code/name
EAN
PCS

1616

-

Wizzy Multiuse Cloth

8002565016160
12
Ask the Experts
Service available only for Italian and Spanish market

L. Altieri
To get any kind of information on which product.