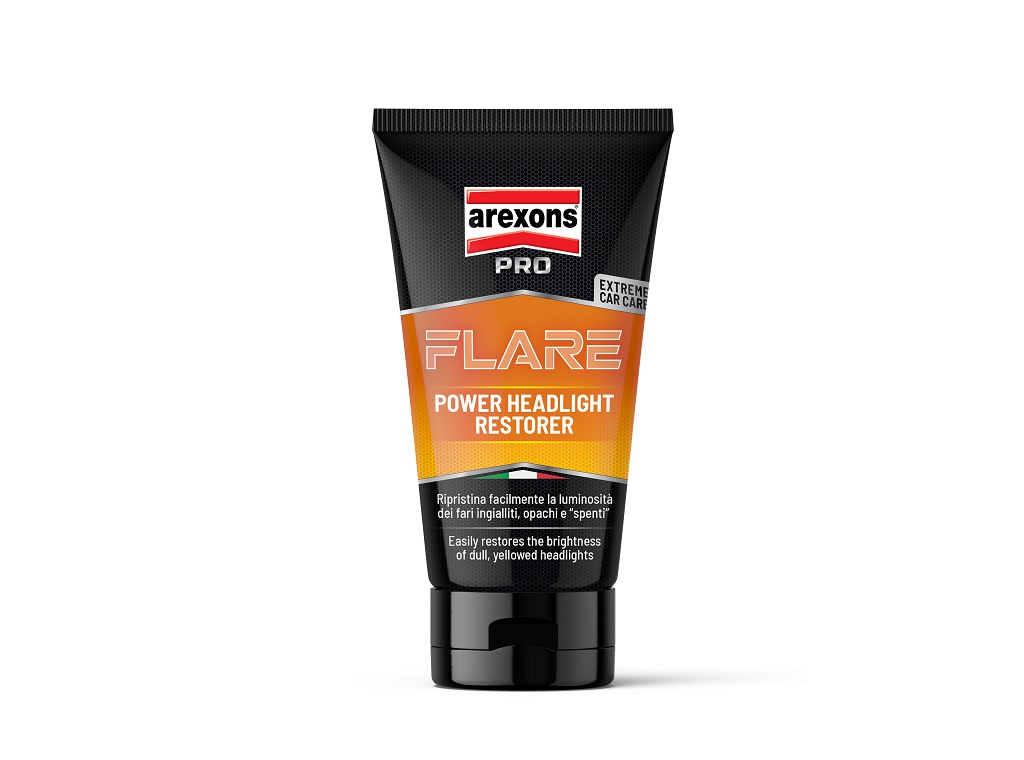 Description:
POWER HEADLIGHT RESTORER

Easily restores the brightness of dull, yellowed headlights

FLARE, paste for manually restoring the transparency of headlights in the early stages of
matting. Removes surface opacity of plastic headlights. Improves headlight brightness during
night driving. Also suitable for polishing windshields and fairings of motorbikes and
scooters.
DIRECTIONS FOR USE: Remove any soil and dirt residue with a soft, damp cloth. Pour a
small amount of product onto a cotton swab.
Apply to the headlight by rubbing in horizontal and vertical movements until the surface feels
smooth. Remove the product with a slightly moistened cloth or a new cotton wool pad. We
recommend: "Arexons Microfibre 'Wizzy Interiors Magic Cloth'.
WARNINGS: Do not apply to rubber parts. Do not use in the sun or on hot plastic.
Product information
Image
Product code/name
EAN
PCS

8099

-

Flare

8002565080994
12