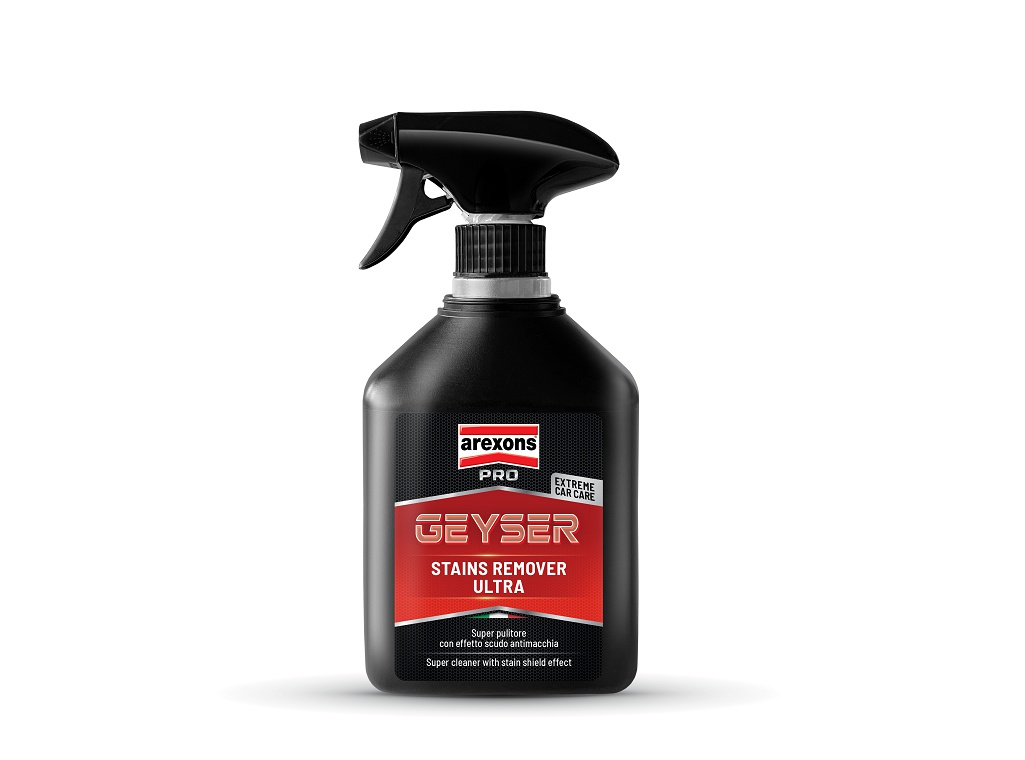 Description:
STAINS REMOVER ULTRA

Super cleaner with stain shield effect

GEYSER gently cleans acting in depth, renews the original colours of all fabric, cloth and velvet surfaces in the car. Its technologically advanced formulation enables the most persistent dirt on fabrics to be broken down and removed with maximum effectiveness. It dissolves traces of nicotine and smog from the fabric weave. It contains active substances that penetrate
the fibres, neutralising odours caused by smoke or animals.
DIRECTIONS FOR USE: Remove dust from the surface. Spray generously on the surface to be treated. Wipe and rub with a small brush. Rinse frequently with clean damp cloth. Repeat the rinsing operation several times. Let it dry. Repeat in case of persistent stains.
Product information
Image
Product code/name
EAN
PCS

8108

-

Geyser

8002565081083
12