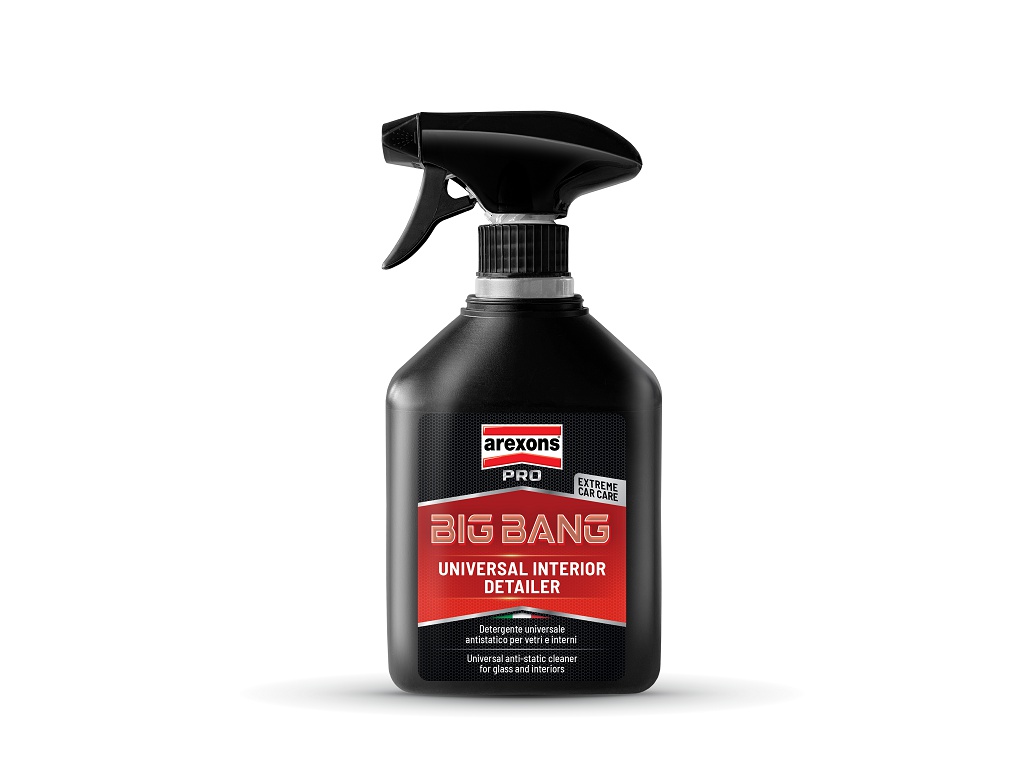 Description:
UNIVERSAL INTERIOR DETAILER

Universal anti-static cleaner for glass and interiors

BIG BANG is a universal scented multi-surface cleaner for cleaning interior car surfaces
such as windows and plastics. It removes dust, stains and fingerprints in a single wipe without
leaving halos. Thanks to the brand new antistatic formulation, it slows down the re-deposition
of dust for days. Dries quickly and does not require rinsing.
DIRECTIONS FOR USE: Spray the product onto a soft, clean cloth. Wipe over the surface to
be treated. Let it dry. WARNINGS: DO NOT WORK ON PARTICULARLY HOT OR SUN-EXPOSED SURFACES.
Product information
Image
Product code/name
EAN
PCS

8094

-

Big Bang

8002565080949
12